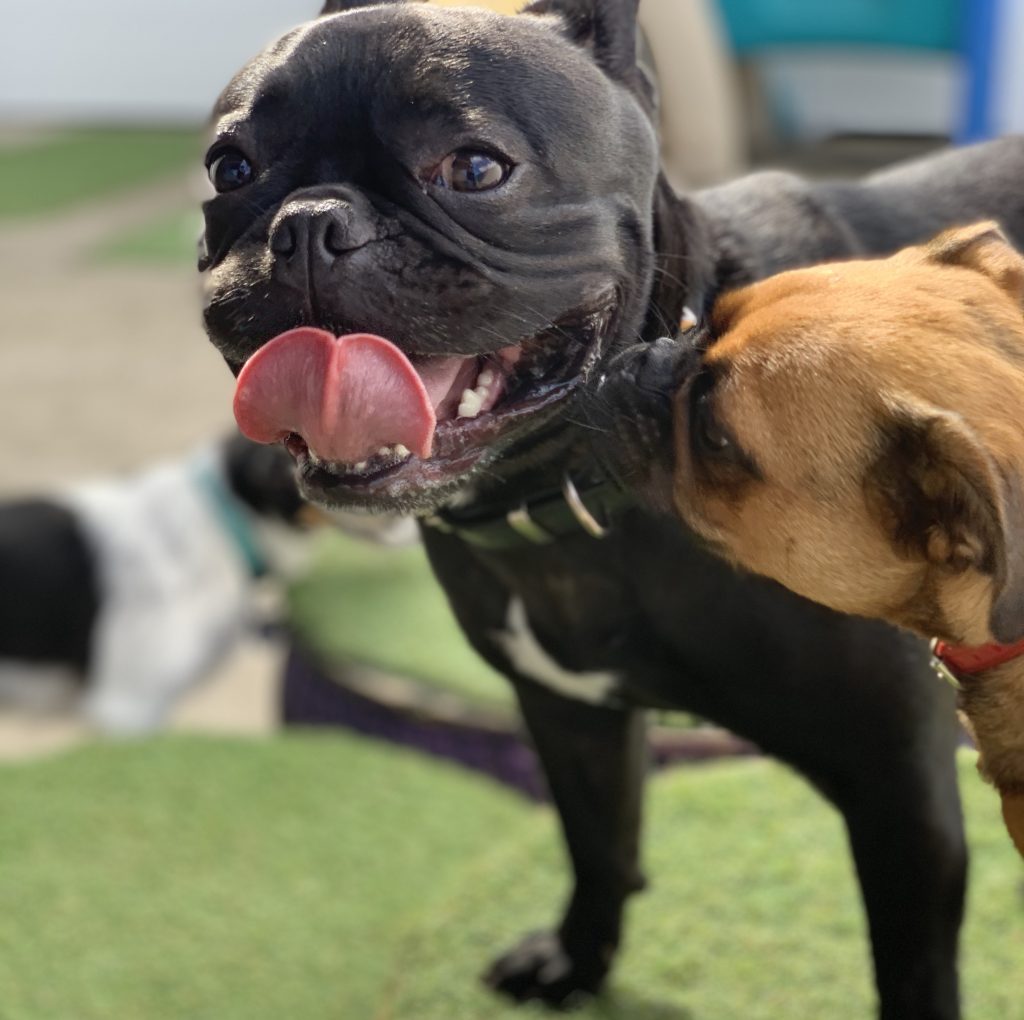 West Auckland's favourite Doggy Day Care and Boarding
You won't find a better home away from home for your furry friends! Bark Avenue Doggy Day Care & Pet Hotel is an alternative to traditional pet boarding kennels. We aim to provide a luxury hotel environment for both cats and dogs. Our passion for animals is unmatched.
Your dog will love our spacious 3000 square metre facility and will be able to play all day long while you are away! We provide specific areas for small, medium and large dogs and have plenty of room for play in both indoor and outdoor areas. Sofas and beds are provided for guests to nap on throughout the day, with our staff supervising at all times.
For your peace of mind and security the entire premises is also monitored by CCTV.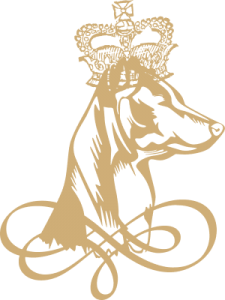 "Cooper stays here when we can't take him with us on holiday. The staff are friendly and we know he is in a safe place. He always looks happy playing in the photos."
Dave Smith
"You guys rock!! Floyd stayed with you for the past week and I'll never take him anywhere else again, he's come home one happy knackered doggy, friendly staff and amazing rates for a dogs home away from home"
Katrina Mathews
"Nobody likes leaving their pets but it's so easy for me to leave my boy Titch since I discovered Bark Avenue 12 months ago. Titch is always so excited when we arrive at Bark Avenue, leaping from car into the arms of the staff."
Ck Smith
Whether for the day or for an extended holiday, we promise to offer the
very best care for your beloved cat or dog no matter the length of their stay with us.
Relax while you're at work or away on holiday knowing the Bark Avenue team will treat your beloved dog to fun-filled enrichment activities in a safe and fun environment.
Get in touch to book your free 2 hour trial for any new dog.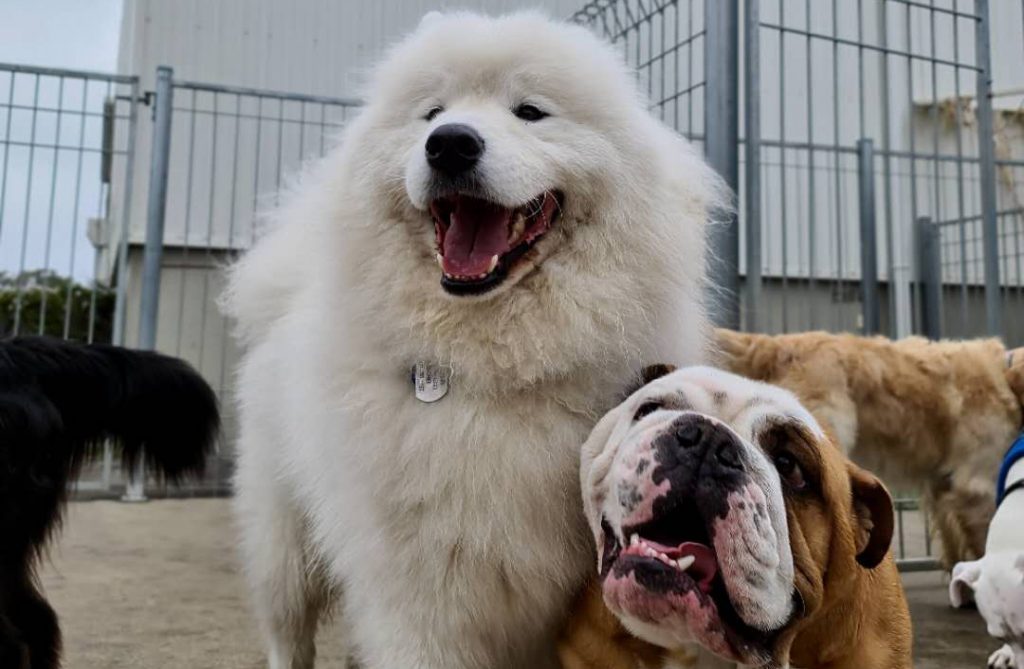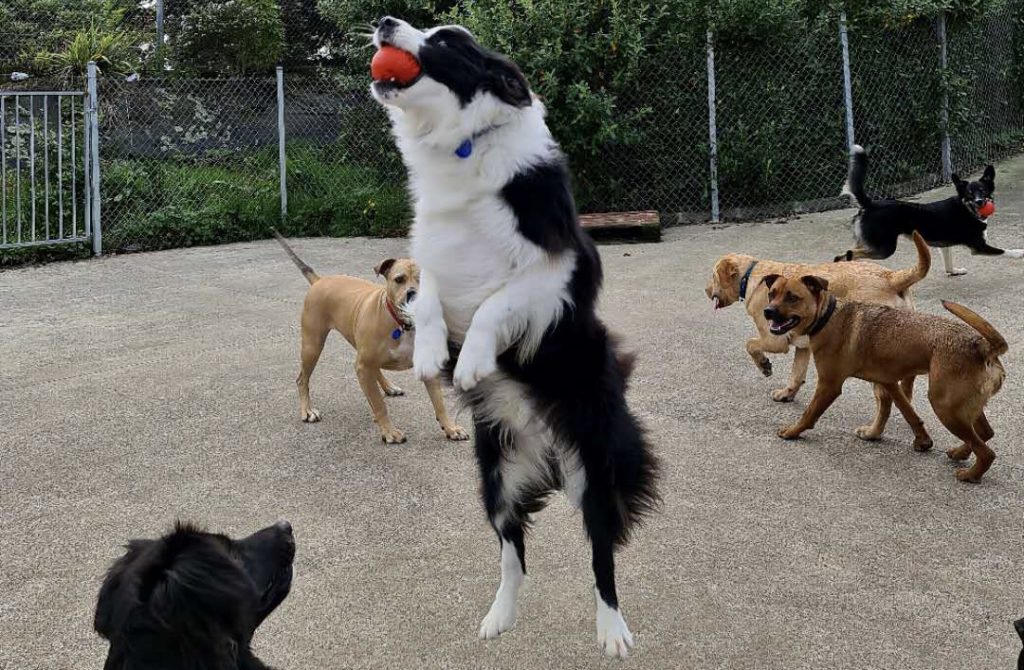 At Bark Avenue we understand the dog psyche and their need to exercise. We provide specific areas for small, medium and large dogs and have plenty of room for play in both indoor and outdoor areas.
Boredom leads to destructive behaviours like chewing, digging, or barking, and play keeps a dog's body and mind active. An active dog is a happy dog and our goal is for your pet to have as much fun as possible!
Tailored care for your dog
Your dog will spend their rest times relaxing in their own comfortable indoor apartment. All units are custom made and comply with the standard recommendations and have tempered glass doors to allow your pet to have a clear view of what is happening.
With your dog's comfort as our priority we have comfy raised beds to elevate your dog and individual bedding is provided to give them a good night's sleep after a full day of play.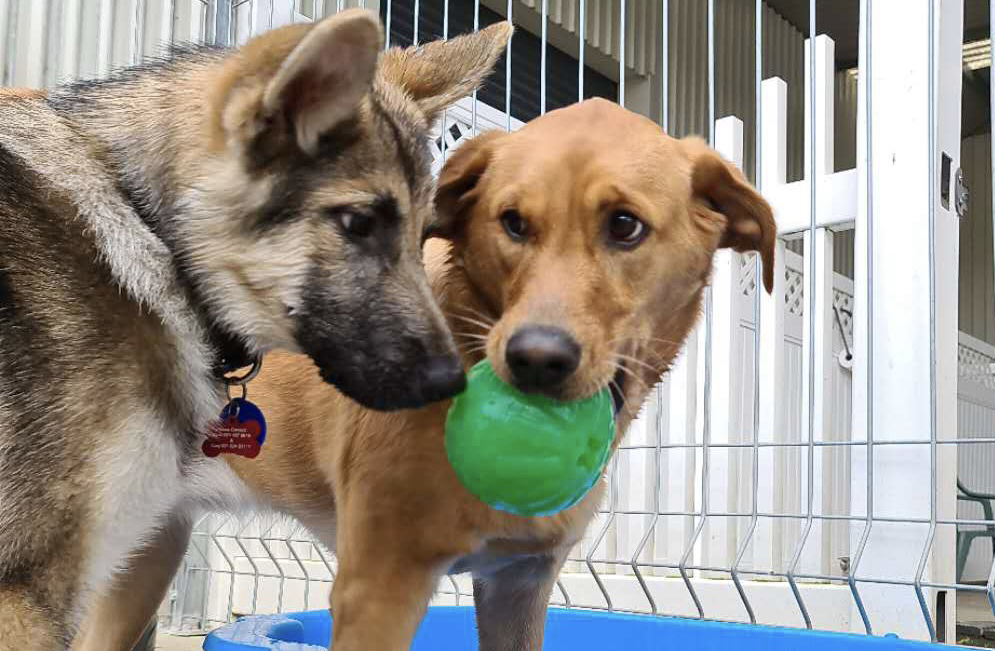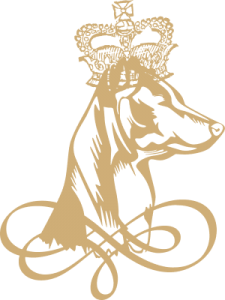 Discounts available for families with more than one dog.
At Bark Avenue Luxury Pet Hotel & Doggy Daycare we charge the following rates for your canine companions:
Toy Kingdom
$43 / Night(Dogs up to 7kg)
Medium Suite
$46 / Night(Dogs 7kg - 15kg)
Large Suite
$49 / Night(Dogs over 15kg)
If you have two dogs boarding together, we will take $5.00 off the boarding rate for the second dog.
The weight association with our kennel size is only a guide and it is at our discretion to place a dog in the most suitable kennel based on size and temperament.
Please note that a 20% deposit is required for Christmas bookings, and a peak time surcharge of $5.00/day applies between 10th December – 10th January. Public holiday surcharge of $5.00 applies for all other public holidays.  
Check out time 11:00am the next day.
You will be charged another day if pick up is after 11:00am.
Frequently Asked Questions
Yes, you can bring your puppy to daycare! We just need to wait a week after their 3rd puppy vaccination to ensure your pup is fully vaccinated.
Every dog has different needs and requirements. Some dogs thrive attending once a week and others enjoy 3-4 days per week. We are happy to meet with your pet to make recommendations that will suit your schedule and your dog's individual needs to ensure they are content and happy at daycare.
For all of our new dogs, we offer a free two hour trial assessment to introduce them to our environment and check their doggy manners with the other dogs. We will also need to check your dog is up to date with their vaccination and provide you with a registration to complete.
We post daily photos of our dogs on Facebook so our pet parents can see what their pups get up to each day.
We offer a prepaid 5 day pass and a 10 day pass for daycare which can be used at any time as long as it is within a year of Purchase
We provide individual bedding and plenty of toys but BYO bedding is fine if it helps your pets to settle and you are welcome to bring extra favourite toys.
Please bring any medication or special diets your pet requires, and ensure these are labelled with your pet's name and instructions. There is no extra cost for giving medications to your pets but please notify us of any medical conditions your pet has upon booking.
We feed Royal Canin dry kibble to our dog guests but are happy to feed your pet BYO food if they are on a special diet. We are capable and happy to administer most medication for any pets in our care.
Yes, we have separate play areas for large and small dogs which is determined by size and temperament of the dogs in each group play.
We require vaccinations for all dogs and cats who attend day-care and/or our overnight boarding services.The most recent vaccination should be given within the last 12 months and at least 7 days before entering the kennels.
Dogs: Should include 5 in 1 vaccine plus Lepto and Kennel Cough.
A vet record must be presented at registration/first visit. A copy of the record will be retained by our staff.
All you need to bring is your pet's vaccination card.
Payment for overnight boarding is due at the time of pick-up. The room is reserved and charges start on the first day of the booking. If the pet is checked out on the last day prior to 11am, that day is not charged. If check out is after 11am, a full day is charged.
This is the simplified version of our basic requirements. A full copy will be provided at reception when you register your dog or cat with us.
Book your dog or cats stay now
A five star Doggy Day Care and cattery for dogs and cats in West Auckland